Combating Basement Fires
Basement fires are one of the most challenging and treacherous fires that firefighters face. Tragically, they continue to be one of the leading scenarios that result in firefighter injuries and deaths - often due to misunderstandings about building construction, fire behavior, and how we must adapt our strategies and tactics to these common but dangerous fires.
This specialty training course expands on the basement fires portion of our First Alarm Strategy & Tactics series. Here we are able to go more into depth on basement fires and best practices for combating them.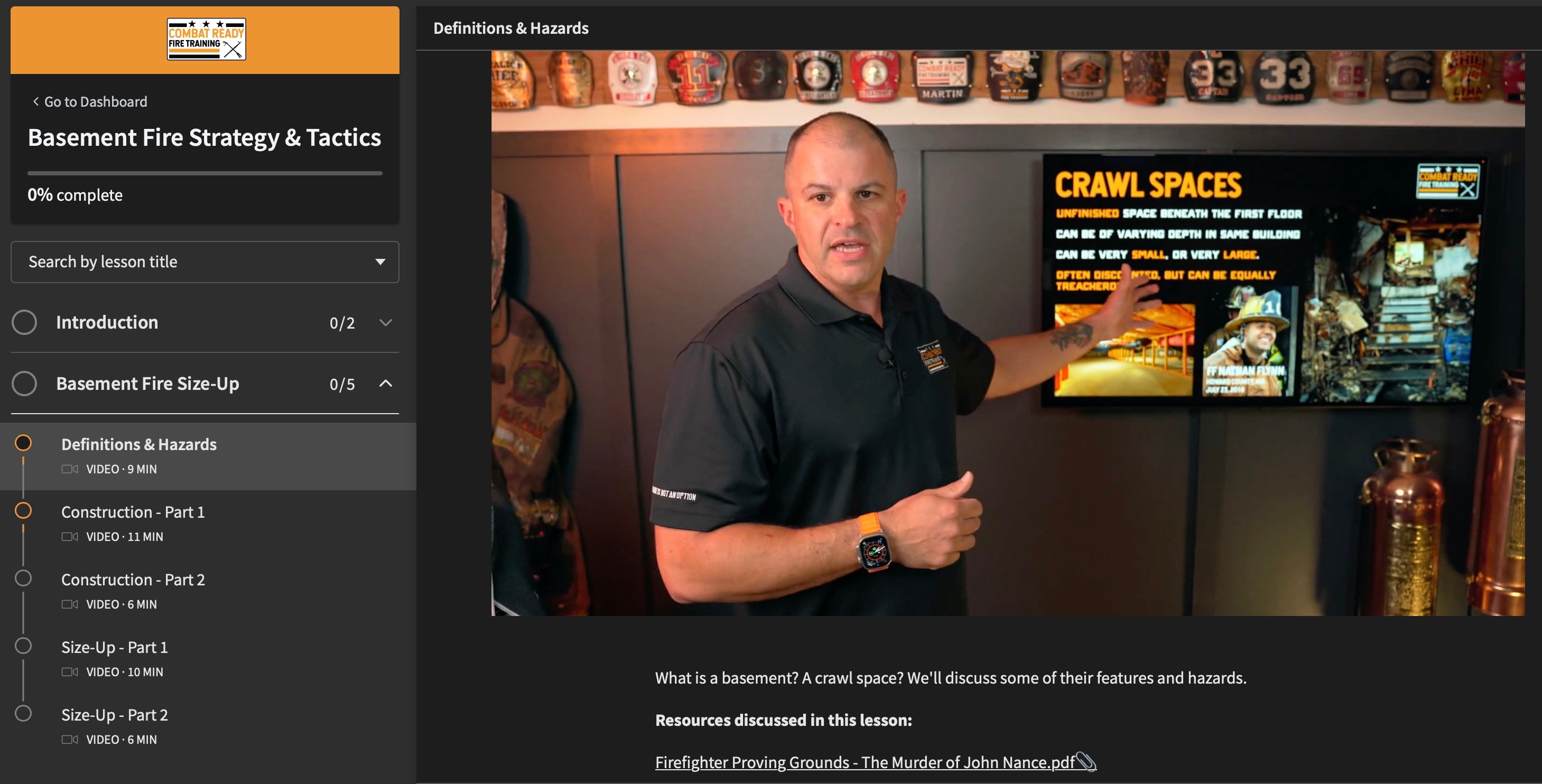 Primary Considerations & Tactics
We'll cover how to ensure we make the right decisions quickly by discussing construction features and considerations, size-up factors, and fire behavior issues. We will look at all these in terms of how they influence our primary tactics of controlling the fire, ventilating the structure, rescuing victims, and commanding the incident.
Basement Fire Strategy & Tactics
Is available in the following training formats
Why Choose Online Training?
EXCELLENT. Great course and very well broken down.
Fantastic. Lots of good information and great topics
Very good class and truly enjoyed it! Thanks!
Thank you. Loved the course! Great work.